WARNING THIS POST IS OVERWEIGHT!!!!
So I'm super behind on posts! But right now I'm sitting in my mom's back yard and making the most of this glorious day we're having in Ohio!
First off these silly photos and gifs are from the Michigan Design Center Sample Sale. It happens twice a year and is open to the public, most of the showrooms have huge discounts on discontinued furniture and such. Here's just some snap shots of things Katerina and I did that day... stretched canvases, danced, goofed off, oh and helped customers!
So anyway... nothin much to say about this just that Katerina and I can be quite ridiculous when you put a mask on, haha!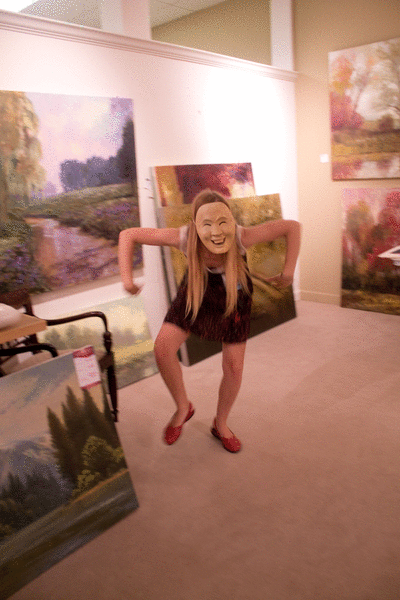 Again I'm already missing my TRA family...
After we all went out for dinner, and a few friends of mine from the MDC joined us. We had lots to eat and lots to drink!
I LOVE YOU, TRA!
Huggles,
Lauren