So I haven't done this is awhile, so here it is again. Rooms in my gallery! This is the 5th I think there are 4 more. It would be really awesome to take pictures in other showrooms with furniture and such, but most all the other showrooms are running by crabby ladies.
So this is usually the "Tutu" room because we usually have Gimpert Tutu paintings hanging up. But they are in other showrooms or have been sold off.
Well there really isn't much to say about this room, but the painting in the left corner of the pictures, the Maxfield Parrish-esque one, is from 1923 by a pretty well known photographer Kesseler who trained in painting. So that piece is pretty sweet.
So I'm wearing new clothes. Jen called me up on friday to see if I wanted to walk the mall with her after work. I hadn't seen her for a week pretty much, which is odd cause we live in the same house, so I agreed and we met up. But oh we just happened to be at Urban Outfitters when they were having a un-advertised 50% sale items... Droool. I love when you happen upon sales. I bought a dress (pictured), two long sleeve blouses (one pictured), two skirts, a knit vest, and a long sweater. Everything ended up being less then $15, most were $10.
I kinda feel bad cause my birthday is this weekend, but I couldn't pass it up. And of course I have guilt because yes I can make skirts and dresses, but not for less than $10 and I really don't have much time right now. And then also I should buy more thrift and vintage, but again I have no time, and vintage never fits my damn ribcage (that rant already happened in a last week post after trying on wedding dresses). So I mustn't feel guilty... There. Guilt's gone. haha. At least I only buy things on sale in stores. That counts right?
I was called Austrian, and german, and heidi-esque today, love it! Oh and my hair I loved, Kevin and I were looking through Charles Dana Gibson ink drawings last night in this book we got from the library (from 1906 nontheless! I want it!) And I decided that I'm a gibson girl. Long faced and long haired. haha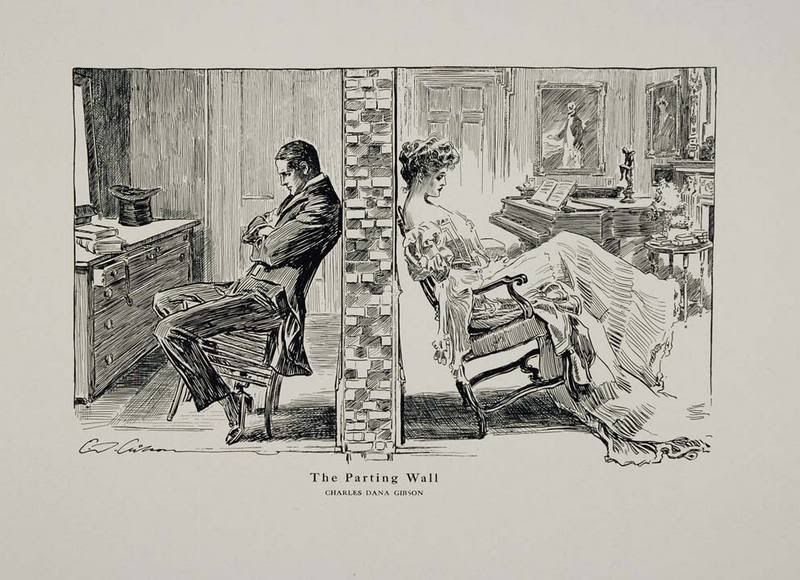 } Outfit Details
Dress }
Cooperative via UO $10
Blouse }
UO $10
Tights }
Target
Spectator Oxfords }
We Who See via UO (online sale last month $50)
Belt }
UO (on sale from summer)
Man this really shows how there is a Urban Outfitters right by work... I go there way too often.
Huggles,
Lauren