Why yes they are. And you know who is the purveyor of that coolness?
Meg
.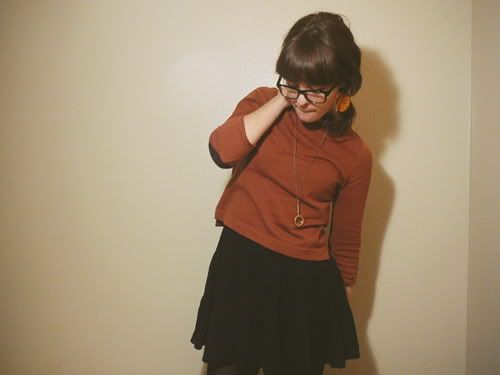 So I've been lame with taking pictures of myself I know... but to get me back in the swing of things I thought I'd dress like my blog friends and/or real friends. So here's my best Meg!
Comfy crop sweater... Check!
Cutesy scarf hood... Check!
Sweet necklace... Check!
Skirt... Check!
Boots (even though she doesn't show them much)... Check!
{ Materials Used }
Scarf }
UO, on sale
Sweater }
UO, on sale
Necklace }
F21, old
Skirt }
Vintage
Tights }
Kohls
Boots }
Vintage
Huggles,
Lauren